Assisting Hands Home Care is a multi-award-winning home care franchising company with a leadership team that is unparalleled. Their emphasis on providing clients with exceptional customer service and offering their franchisees a proven and scalable business model, and a full-service custom marketing department, is why they continually stand-out from the competition.
A LOOK AT ONE OF THE LEADING IN-HOME CARE FRANCHISES
Assisting Hands® Home Care is one of the leading in-home care franchises and continually wins industry awards such as Franchise 500's Top Low-Cost Franchise, Franchise Times Top 200 List of America's Fastest Growing Private Companies, and consistent franchisee satisfaction ratings. It's no mistake that their franchise owners have continually rated them so high in satisfaction surveys that Franchise Business Review has awarded Assisting Hands each year since 2017.
Assisting Hands hires and trains caregivers to go into a client's home and provide non-medical care. This business model is highly scalable and the gross revenues increase exponentially, while fixed costs increase incrementally, because they don't use a facility. In order to increase revenue, you only need to send a caregiver into a client's home, not build a facility which requires a lot of capital.
Due to the aging population, in-home care is a need which has proven itself to be both pandemic resilient and recession resistant and why the growth of Assisting Hands never slowed down during the pandemic.
The Assisting Hands' leadership team has a diverse background and a wealth of experience in many aspects of business operations including finance, marketing, and home health franchising, in addition to more than 25 years in the health care industry.
For the person looking for a business that will feed both their soul and their bank account, providing home care services to the aging citizen in their community may be the perfect fit. The culture of Assisting Hands is one of not only providing professional caregiving services to those who need it, and enabling the client to remain at home as they age, but also in providing a family-like-partnership with their franchisees whom are referred to as the FOFO (family of franchise owners).
A BOOMING INDUSTRY
According to the U.S. Census Bureau, beginning in 2010 and continuing over the next 20 years, an average of 10,000 people per day on average turning will turn age 65 per day. And according to the AARP, 67% of them will need some type of long-term care in the future. Only five percent (5%) reside or will reside in nursing homes. Some live in assisted living facilities or in hospice, but the majority of America's aging population will age remain at home and will need in-home care.
One in three Americans voluntarily provides unpaid, informal care each year to one or more ill or disabled family members or friends. The need for Senior Care Franchises is significant, and will only continue to rise as the Baby Boomers generation reach their senior years.
By building strong relationships with referral sources and understanding how to communicate successfully with them, our franchisees continue to grow their business with a high rate of satisfied customers.
Franchise Advantages
An affordable business system: Low cost of entry, setup, and location.
Growth opportunities through multi-unit ownership: Our multiple center program, allows you to purchase another location or locations and reduces the franchise fee for each additional location.
A protected territory: Once you choose an available area, your exclusive territory will be determined based upon demographics such as population, as well as distance from other franchisees.
No experience is necessary: To own your own business in the in-demand, in-home care industry, as we provide you with a proven business system and extensive training and support.
Franchise Training
As a new Assisting Hands Home Care franchisee, you will undergo a week of intensive training in the classroom, as well as an on-site visit covering all aspects of the Assisting Hands Home Care franchise business. This training will include caregiver training, recruitment and hiring, billing, scheduling, customer service, cash management, marketing and advertising. After your initial training, you will also receive ongoing support throughout the term of your franchise agreement.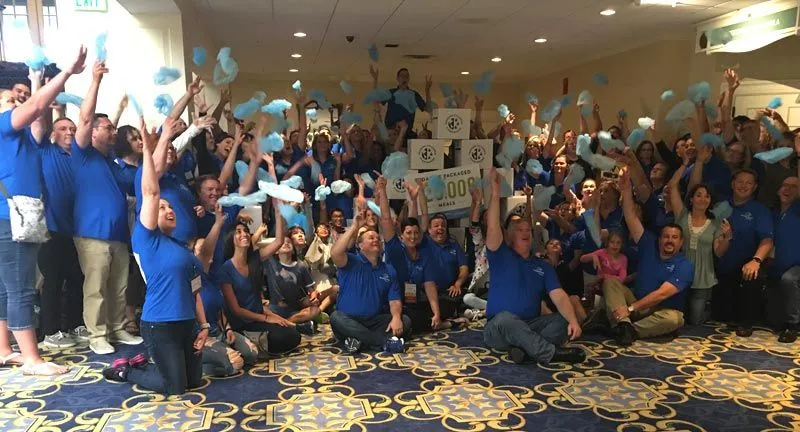 Ideal Candidate
We are looking for owners who have compassion and want to make a difference in people's lives and in their community. As an owner, you are helping people stay in their homes and increasing their quality of life when they may not be able to fully care for themselves anymore. Successful candidates have a strong background in either executive management, marketing/sales, or business development.
Assisting Hands is the premier senior in-home care franchise. Join the most exciting senior care business around. Request information to learn more today!