Welcome to Crazy King Burrito - The BEST New Franchise in the United States! Using only cherished family recipes, our focus is on authentic Mexican burritos, burrito bowls, beverages and desserts. Plus, all CKB sauces and seasonings are exclusively made in-house. The fresh, delicious quality of our food combined with the integrity of our Mexican heritage makes Crazy King Burrito one uniquely outstanding opportunity!

Why Crazy King Burrito?
High Demand. High Profit Margins. Strong Marketing Support.
Our pricing is very simple with high margins to ensure franchise owners are able to generate income within a short amount of time. Plus, franchisees gain immediate access to professionally designed marketing support including print to digital campaigns, social media support, in-store advertising, and public relations. Franchisees also have access to a marketing team year round, should they choose to invest more into promoting their business.
Franchise Highlights
Low initial investment
Simple, inexpensive, and quick build out
Comprehensive training and ongoing assistance
Excellent inventory control
Competitive pricing
Single and multi-unit options (options to purchase territories available!)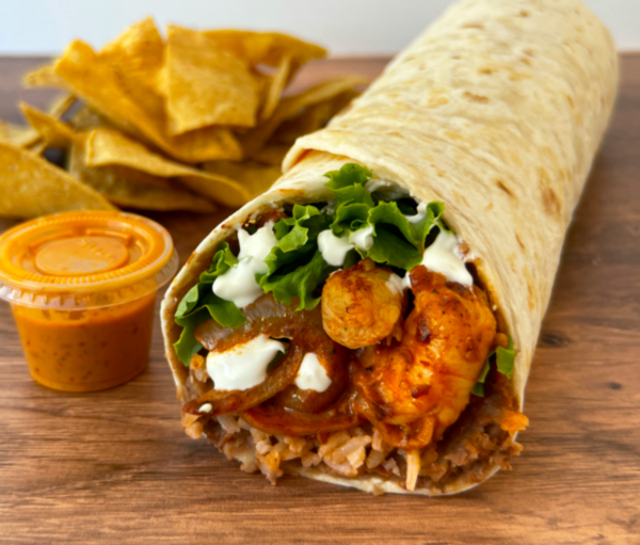 Unique and Fresh
Quality Ingredients. Fresh Ingredients.
At Crazy King Burrito we use only the freshest ingredients. This assures that our customers enjoy the very best tasting authentic burritos.
Our recipes have been passed down through several generations guaranteeing that competitors are not able to reproduce our great tasting burritos. In fact, our peppers must be grown in only one region in the entire world to assure proper taste and heat.
We believe that attention to detail is how you will produce a better product with every order.
We are Burrito Connoisseurs!
Founded in Mexico. Expanding nationwide in the U.S.
The original restaurant, located on the island of Cozumel, Mexico, continues to prosper under the leadership of its founders, and is consistently ranked the highest for quality and service. A simple menu with food made fresh every day from recipes that have been passed down for generations. We've brought this recipe for success to the U.S. and are committed to helping even novice business owners find success with Crazy King Burrito!
Who Are Ideal Franchise Owners?
Seeking Friendly, Professional People
Our ideal franchisee is genuinely friendly and outgoing yet professional with high integrity standards. We want committed people with a full time leadership mentality, able to guide staff while delivering on promises. Although not mandatory, prior restaurant and/or hospitality experience, and prior marketing and/or business management experience, is very helpful to navigating a CKB Franchise.
Interested? Let's Talk!
Join the Crazy King Burrito Family.
Fill out the Request Information form and a member of our team will reach out to you right away!