Our products are high-quality and reasonably priced. Here, we are leaders in custom blinds, shutters, and shades. Shop with us to see our superior-quality window treatments as well as specializing in shutters and motorization. Be inspired by our collection of styles and colors!

Friend Blinds N Designs is a window covering company that now has franchises available. We handle a wide variety of window design services, and pride ourselves on customer satisfaction. Our professional installation and design technicians have the expertise you need.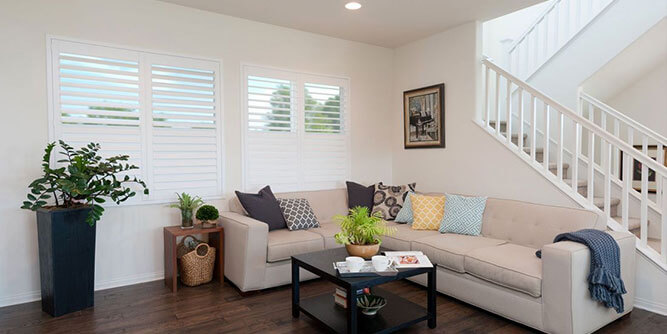 Friend Blinds N Designs is formed as a limited liability company in the Commonwealth of Pennsylvania on February 7, 2019. Our principal business address is 9818 Mason Dixon Hwy, Salisbury, PA 15558, and our telephone number is 888-412-6771. We do business under our company name, "Friend Blinds N Designs" and its associated design (the "Marks"). Our affiliate, Friend IP, LLC, has registered, or has filed for registration, our primary service marks on the Principal Register of the United States Patent and Trademark Office. We do not own or operate any businesses of the type you will be operating. We have not offered franchises in any other line of business. We only offer franchises which operate under the "Friend Blinds N Designs" Marks.
Friend Blinds N Designs offers franchises for the right to operate a mobile business offering the sale and installation of window coverings such as shutters, mini-blinds, wood and vertical blinds, draperies and a variety of shades under the Friend Blinds N Designs Marks and using our distinctive operating procedures and standards in a designated area (the "Franchised Business"). The distinguishing characteristics of the Franchised Business include, but are not limited to, our distinctive and uniform trade dress standards, operations procedures, service methods, and methods for management, training, and marketing, all of which may be changed, improved or further developed by us at any time (the "System").
The market for your Franchised Business consists of residential and commercial customers seeking a variety of new window coverings. You will compete with national, regional and local companies, offering services similar to those offered by your Franchised Business. There are mobile window covering franchises, as well as independent businesses and local providers that may offer similar services and products. The market may also be affected by economic conditions.
Fill-out the form now to schedule a confidential meeting for further discussion on how you can own and operate a Friend Blinds N Designs Franchise.