Do you love the bar and restaurant industry but are ready to give up the late hours? A franchise opportunity might be right for you, and there's no better way to mix business with pleasure than owning a Sculpture Hospitality franchise.
With Sculpture, you're in business for yourself, but not by yourself.
We're looking for franchise owners who want to move the hospitality industry forward & help bar & restaurant operators succeed. If you are outgoing, have sales, marketing, and/or management experience, & you are results oriented, than Sculpture Hospitality might be the right fit for you. Our most successful franchisees love to build relationships, network in their community, lead a team, & have the motivation to excel!
The Sculpture Story
Since 1987, Sculpture Hospitality's inventory control and profit management system has helped thousands of pub, club, bar, hotel and restaurant owners cut waste, reduce losses and increase profits. By analysing and auditing spirits, beer, wine and food inventory, we identify losses and develop corrective strategies that result in substantial savings for our clients.
Every year, the hospitality industry loses 25% due to theft, over-pouring, carelessness and waste. For a typical bar or restaurant generating $1,000,000 in business, that represents $250,000 annually. Imagine being the consultant who can offer the good-news solution that will dramatically cut those losses!
Sculpture is an ever-evolving franchise, providing continued improvements to our software and services. We have added new products such as food inventory systems, draught beer management programs, and sales and training products making us the world's leading profit and revenue enhancement management service in the hospitality industry.
Why Invest in Sculpture Hospitality?
Sculpture Hospitality is the world's premier on-premise inventory control solution. With impressive growth in key markets, Sculpture Hospitality has over 300 franchisees, performing thousands of audits annually in over 30 countries across the world; USA, Canada, UK, Australia, New Zealand, Sweden, Norway, and South Africa to name but a few.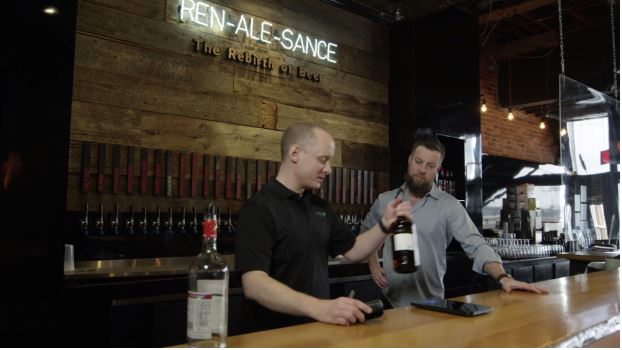 Here are just a handful of the many reasons to become a Sculpture Hospitality Franchisee:
Low investment and start-up costs – Low priced territories including training. Price dependent on country, but a typical territory is $50,000.
Territories with existing business – We even have some territories with existing trading business – contact us to find out more to get a flying start.
Finance available – Corporate Head Office backed finance available (subject to status and conditions) to help you get an easier start with Sculpture Hospitality.
Potential for lucrative revenues – Create the lifestyle you want. It takes only a small number of regular clients to gross $100,000 a year.
High demand for service – Some of the world's best restaurants rely on Sculpture Hospitality! In good times and recessionary times our service offering is always in demand. It is the nature of the hospitality business. We also continually add to the Sculpture Hospitality product portfolio so franchisees have more to offer.
Recurring revenue – As a franchise owner, you'll see recurring revenue from each client. Our solutions are designed to help bar owners on a weekly, bi-weekly or monthly basis, so one client can turn into a long-term, stable income source. Along with recurring revenues, we have new products and services you can offer your clients.
Proprietary software and proven processes – Our easy-to-use, scalable and customizable software results from years of experience, combined with excellent technical support. Plus, we always listen to franchisee feedback for our upgrades.
Extensive training – Our franchisees come from all walks of life, so you don't need prior experience to be with Sculpture Hospitality. You'll spend a week in one of our Corporate Training Centres learning the ropes. We'll focus on our software, audit procedures and best practices, as well as introduce you step-by-step to our detailed business model that will help you manage and grow your business. Following this, you'll spend a week in the field shadowing the Sculpture Hospitality Regional Director who heads up your region.
Continuous professional and personal development – A Sculpture Hospitality franchise is a proven, scalable business opportunity. You'll most likely start out working alone, but can quickly grow as you add employees. We'll teach you how to recruit, train, motivate and manage your auditors and advise you on how to acquire and retain clients. Your Regional Director will work closely with you to build your business success. Your fellow franchisees will offer you an unparalleled support network of knowledge and experience.
Marketing, advertising and sales programs that work for you – We know how to sell our business to clients, we know what requirements they need us to meet, and we can help you implement sales and marketing programs to ensure you are successful.
Strong Brand – As the original on-premise audit service and a company that has been around for over 30 years, Sculpture Hospitality is well known in the hospitality industry. We are respected for the value we bring to our clients and are recognized as the most efficient and effective inventory control and profit management solution in the industry.
It's an ideal choice for multi-unit franchise owners – Sculpture franchisees are typically attracted to the brand because they have a passion to help other business owners in their community, but don't want to stop there. For that reason, we have several franchisees whom have purchased additional territories so they can offer the good-news solutions to even more business owners.
On-going Support – Sculpture Hospitality offers on-going corporate, technical, marketing, and sales support. We have an in-house technical support analyst and Corporate Office team on-hand for assistance. Our knowledgeable and helpful staff are only an email or a phone call away and our free in-depth Intranet service is chock full of tools and available 24/7.
- An informative website, loaded with resources
- A members only Intranet to support the Sculpture Hospitality franchisee
- Sculpture Hospitality's educational webinars/online training
- Regional networking meetings and International Sculpture Hospitality convention
Maximum Benefit. Minimum Risk. Business Success.
The secret to Sculpture's franchise success is our network of industry experts. We have the knowledge and manpower to rescue the hospitality industry, one establishment at a time.