The Maids is not just another cleaning company. Rather, The Maids is a leading brand, ranked No. 1 by Entrepreneur Magazine for residential cleaning services, and represents an amazing opportunity to build an asset with a predictable reoccurring revenue stream.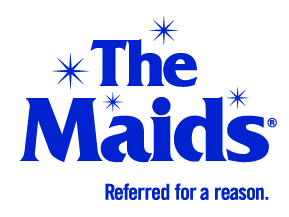 Become A Part Of The Best Cleaning Franchise In The World
Are you looking for a change? Do you want to set your own hours and control your own destiny? Do you want to earn more money and gain financial independence?
If you have the entrepreneurial spirit, and have an interest in the home cleaning and housekeeping industry, The Maids wants to hear from you!
Our franchise development team is ready to help you change your life by becoming a The Maids franchise partner and starting your own professional maid service and residential house cleaning business today.
The Maids Is The Only Residential Cleaning Company To Clean For Health
We hand-wash floors, make faucets squeaky clean and leave doorknobs germ-free. The Maids' vacuums use HEPA filtration to catch wayward dust bunnies, removing up to 99% of all dust, allergens, bacteria, pet dander, pollen and other pollutants. We use environmentally preferable cleaning products that are safe for pets and children.
Why The Maids?
- Highly profitable diverse franchisees or business owners
- 40+ year proven business solution
- Moderate Investment requirement
- The Maids strategic leadership and support
- Exceptional lifestyle business
- Superior differentiating technology
The Maids strategic direction is to invest in differentiating technology to compliment the proven profitable residential cleaning solution. The brand continuously strengthens through partnering with one of the most iconic cleaning brands offered, Mr. Clean, and adapts to the everchanging customer wants and needs. With their own company stores, The Maids can learn, adapt, and lead through actual day to day operational experience, creating another advantage. Over the last 40 years our world has changed, The Maids has and will always adapt to accommodate business evolution by providing top notch business development support combined with an offering that meets the needs of business investor's needs.
The Maids Difference
- 43 Years of Experience
- Industry Leading Technologies
- Exclusive Partnership with Mr. Clean
- Most Efficient Cleaning Process in Home Cleaning
- The Maids are ranked among the 10 most profitable franchise in the US by Just Business.
- Only residential cleaning company ranked one of "25 Franchise High Performers" by the Wall Street Journal.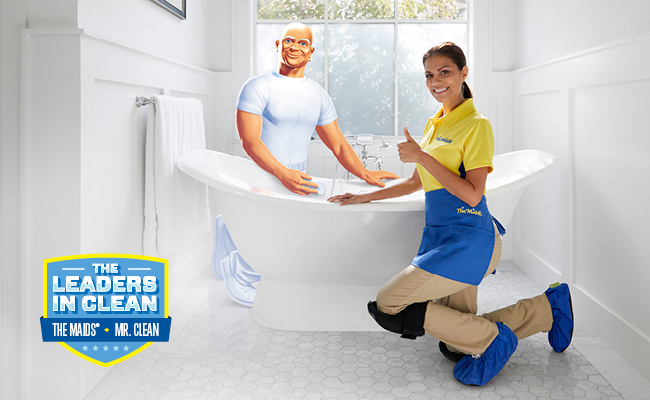 Support
The franchisee on boarding starts with The Maids connecting you with a dedicated executive business coach for business start-up, development, daily support and motivation. In short, The Maids provides everything you need to build a successful business:
- Structured on boarding to generate business knowledge
- Detailed on-site business process learning
- State of art business software
- Professional sales center team provided at no charge for the first year
- Corporate e-newsletter with up-to-date information
- Web-based information portal with thousands of resources
- Strong peer support
Marketing
The Maids marketing team, part of the support team, provides guidance with your marketing plan, making it easy to implement and follow. The Marketing team provides all the tools necessary, both during start-up and on an on-going basis, to help you make the best marketing decisions that will benefit your company – and your bottom line.
- Website Pre-Built
- Social Media Accounts Managed
- Heavy Investment into SEO|
- Preferred and Vetted Vendors
Training and Tools
The Maids provides the most comprehensive package of training, support, and technology in the industry. We provide extensive training, including 4-6 weeks of pre-training, 5 days of classroom and field training and 4 days in the franchisee's market conducting The Maids Power Training. We are in touch and involved with the new franchisee a minimum of 195 days within the first year via our Business Coaches and Owner Mentors.
- Strategy Planning
- Hands-On Training at Headquarters
- Remote Training
- On-Site Training at Your Location Before Opening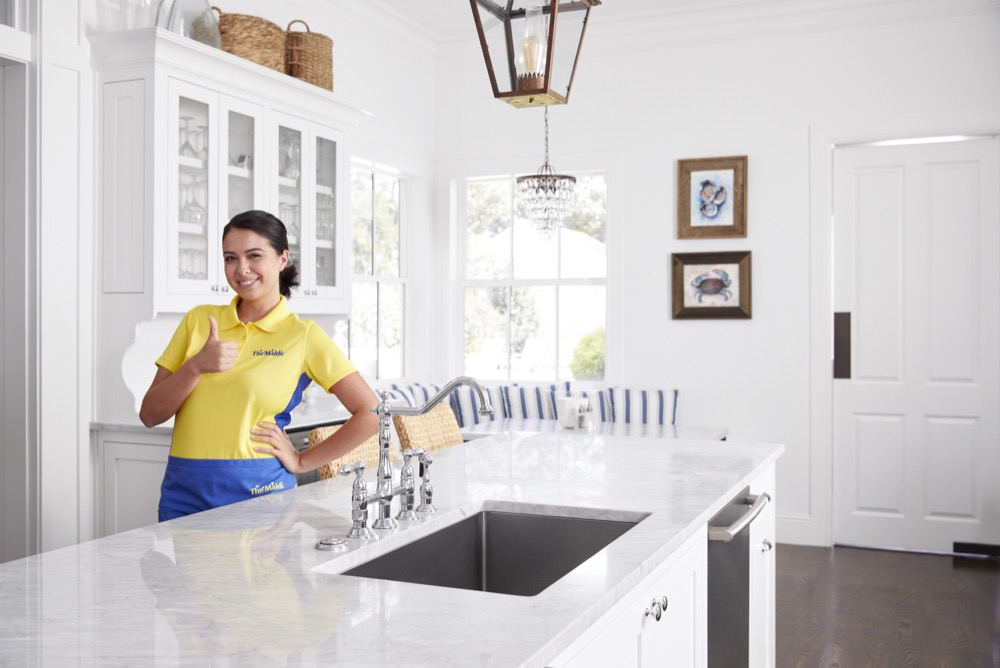 What Options are Available?
Financing: In-House territory financing
Call Center: 12 months free access to our National Sales Center
Veteran Discount: 20% off territory fee for active military and veterans