Franchising is a powerful business model, one that Wize Computing Academy® has perfected. Our franchise model stands apart from the rest in children enrichment education industry. What makes us unique? We provide effective franchisee training, very large territories, on-going support from the franchisee community, regular training, and a mutually-beneficial structure between us and our franchisees.
Are You Looking For An Exciting Opportunity?
Would you like to own a business that educates and prepares children to achieve their full potential and lead productive lives? We teach pre-school, elementary & middle school learners something that truly catches their imagination, and we're seeking franchisees who love working with children and sowing the seeds that will keep them exploring their surroundings, the world and the universe the rest of their life.
Teaching Young Learners Since 2015
If you're like us, the most important job in your world is to prepare your children to lead full, productive lives. At Wize Computing Academy® we share this goal to help all the children of the world achieve great things – bigger than anything we've ever dreamed of for them.
We follow the K-12 Computer Science standards and prepare our students to think, learn, problem-solve, be self-confident, collaborate and to create! Our curriculum is meticulously design to teach coding and robotics in a fun way while also teaching important 21st century skills including 3D Modeling & Design, Artificial Intelligence & Machine Learning, Augmented & Virtual Reality.
Programs at the Wize Academy are designed to meaningfully extend STEAM (Science, Technology, Engineering, Arts & Maths) learning and expanding a child's mind through the development of critical thinking, logic and reasoning skills. We prepare students to be the innovators, educators, leaders and learners of the 21st century!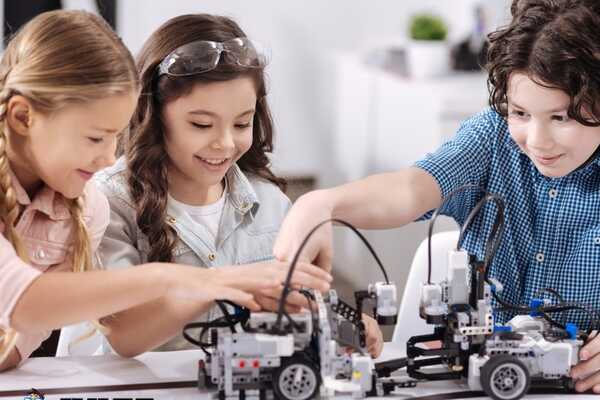 Why Wize Computing Academy®
Work from Home, Low Investment
We're searching for those who want to earn a great living by replicating our success in their home towns. Franchisees work from home so our investment is low, ranging from $29,800 to $66,750 to control a territory with a quarter of a million residents. Our franchisees are home-based so you don't need to sign a lease, remodel a site and buy thousands of dollars worth of furniture and equipment. Most of your classes will be conducted in local school classrooms giving parents the confidence that you've been invited by the school.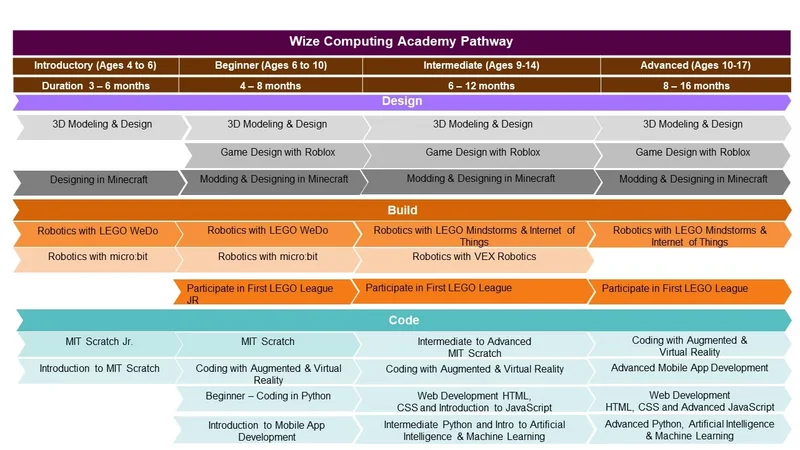 If you'd like to explore bringing our world-changing program to your community, we'd like to start a dialogue. No high-pressure sales techniques–just answers to your questions so that you and your family can decide if joining this rewarding franchise system is right for you.
- Low Initial and Ongoing Costs
- Recession and pandemic proof
- Home Based – We Teach in Schools and Day Care Centers
- Rapid Growth Business
- Large Territories (Please contact us, we'll build a territory that fits your business needs)
- No Prior Computer Coding Experience Necessary
- Flexible Schedule
- Project-based Curriculum that Young Learners LOVE!
- Parents Love that their Children Learn Planning, Patience, Problem Solving, Teamwork, and they gain Self Esteem & Confidence
Multiple Revenue Streams
- Online Coding & Robotics Classes and Camps
- After-school Coding & Robotics Clubs at Elementary and Middle Schools, and daycares, preschools & Montessoris'
- Summer, Winter & Spring Camps
- Weekend and Weekday Evening Group or 1:1 Classes
- Preparation for Robotics (like FIRST LEGO League) & Coding Competitions
- Girls Scouts STEM Badges
Testimonials
Franchise Owner Testimonials
"Our reasons to take up Wize Computing Academy® franchise:
- This space is hot and it is a great time to get into it. These skills are a MUST for the next generation.
- System with no fixed cost, no rent..it is hugely important. In other businesses so much effort goes in just generating revenue and building a customer base just to cover these fixed costs.
- Product and curriculum is strong.
- Large territory size and size of the opportunity is huge.
- Recruiting tutors - this business offers part-time work with much better than market hourly wages, which keeps costs low and makes it easy to recruit talent.
- Agility the business has shown to changing market conditions in COVID crisis. While the majority of businesses are struggling and are forced to close down, Wize moved all in-class sessions to online seamlessly. This gives us the confidence that owners are well positioned to tackle future challenges."
Parent Testimonials
"Josiah is out sick today and will not be at the robotics club. This will make him so sad because your class is the highlight of his week. He may not show it in the class, but he absolutely LOVES robotics. He comes home and tells us all about everything you guys are doing, and when we tell him it is robotics day he gets so excited."
"I wanted to tell you how much Andrew has loved this camp. He is having so much fun and it is so nice to see him get so excited about his creations. Thank you for offering this camp and teaching our children."
School Administrator Testimonials
"We are glad to have your program, which provides such a unique learning experience for our students!"
"Crème de la Crème in Allen has been using Wize Academy for our coding and robotics program this last year..Wize Academy works with our Crème prep students aged 4-5 and our Apres program including k-6th grade. They also provide specialty camps for our Summer Program including coding, robotics and Minecraft. Because of the success of this program 4 of our Texas schools are now using Wize Academy. We have found Wize Academy to be professional and accommodating. We recommend Wize Academy to anyone needing coding and robotics for children aged 4-13."
Ideal Candidate:
We're looking for franchise owners who are outgoing, are passionate about children's education and want to earn a great living by replicating our success in their home towns. A person who can build relationships in their local community, lead a team, and who has the motivation to excel!
If this sounds like the right opportunity for you, request more information today!